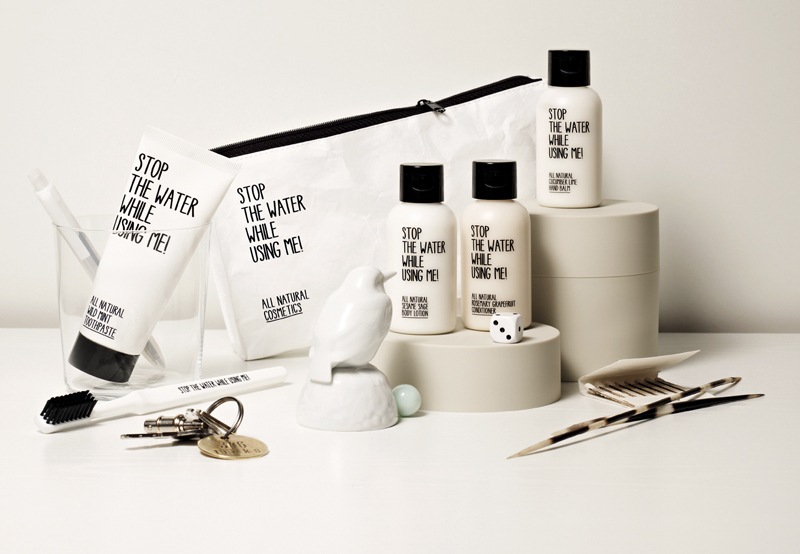 Last week was sort of weird. Our desktop has had some issues and it's made posting really challenging. Good thing my husband is so handy with stuff like this and it looks to be running normally now.
Now onto what this is really about! Leah from Aussie shop The Minimalist (who just started carrying Danish brand Hay, look at this dining table!), is offering one lucky AMM reader the chance to win some really great products from her store stock of Stop the Water While Using Me including:
1 x 500ml soap
1 x 500ml body wash
1 x tooth paste
2 x tooth brushes
I try to be choosy with the giveaways I host here so that I'm only bringing you products I am genuinely excited about/enjoy and this is no exception.
Not only that but I also try to promote only shops or brands that I honestly think are worthwhile. I've worked with Leah now for years, she stocks some of my jewelry, and I can tell you she is one of the most pleasant people I've ever worked with. She's a genuinely kind person, ethical, hard working and curates her store in a way that is authentic to her style. So, I'm really glad to be hosting this giveaway with The Minimalist!
to enter:
simply repost this image to your Instagram with hashtag #minimalistxAMMgiveaway
winner will be chosen & announced on the Minimalist's Instagram
ends May 9th