You all know by now that we have another little one on the way. We got rid of almost all the baby furniture & gear we had from Israel so we're kind of starting over. Although a high chair won't even be used for the first several months, it's still great to get an idea of what's available. Here's a few I'm considering.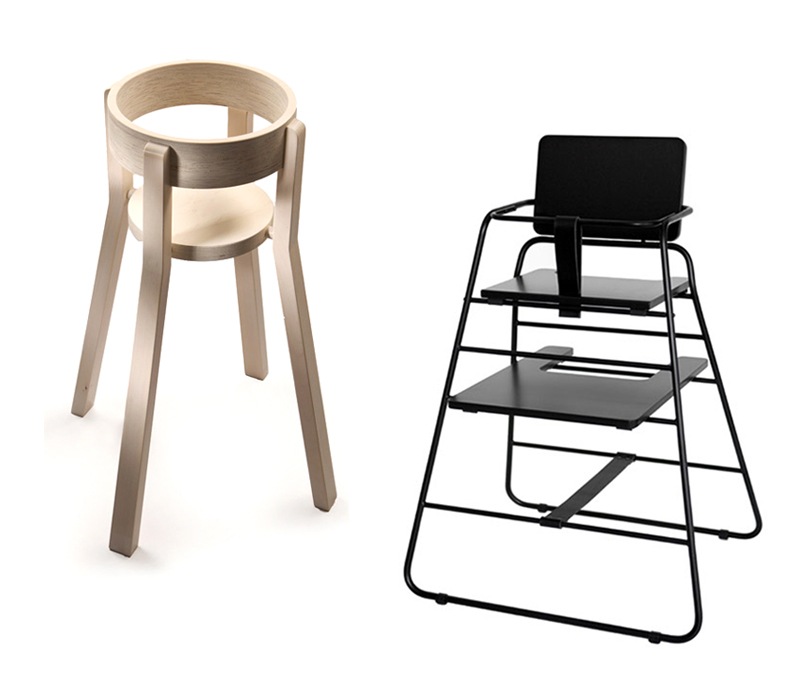 ONNI chair has this great feature of being able to seat baby around all 4 sides, so it's never turned backwards. I also like the Towerchair in black or white with leather. The thin metal frame is unusually sleek for a high chair and really stylish.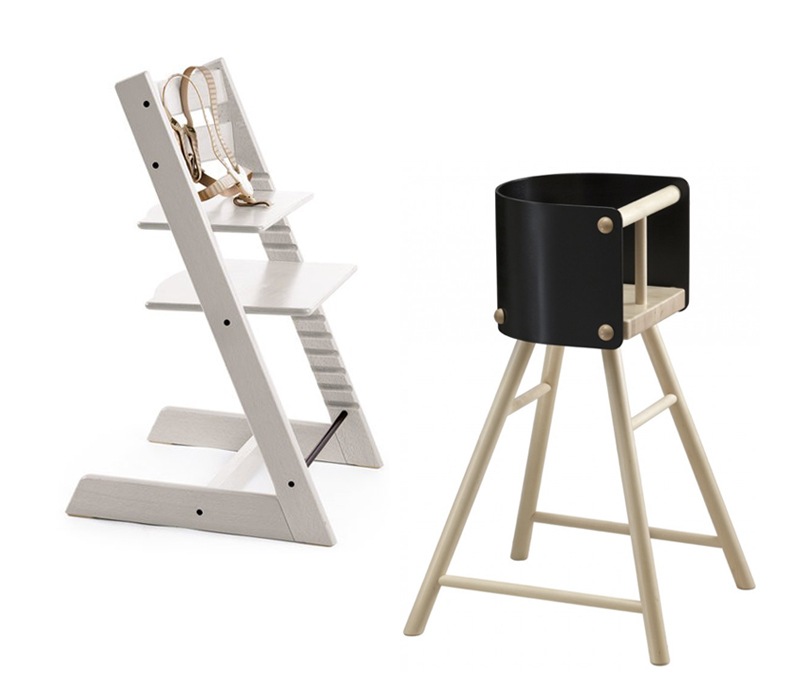 The Stokke Tripp Trapp is a classic high chair that converts as the child grows. I love that feature & the fact it doubles as a junior chair, can be used with a tray or just pushed up to a table. It also comes in quite a few colors. This Artek chair is a nice mix of color (seat back) and light, soft colored wood. It's stripped back shape is simple and unfussy and looks easy to clean.