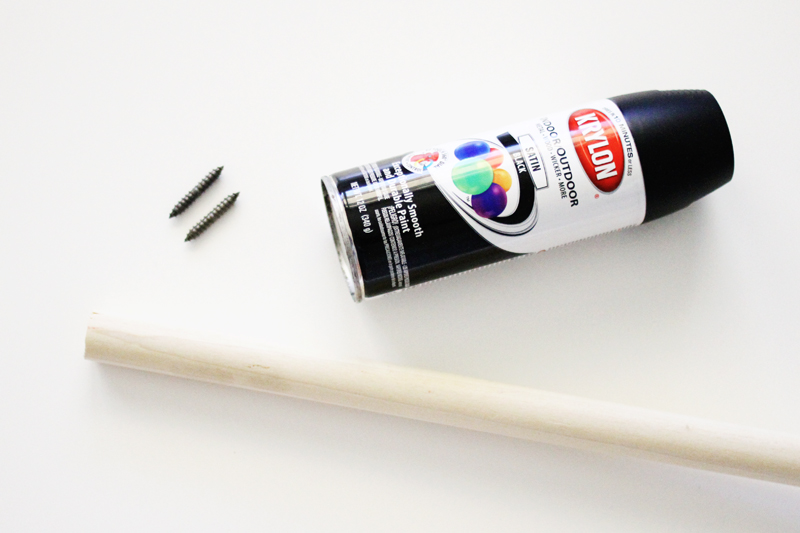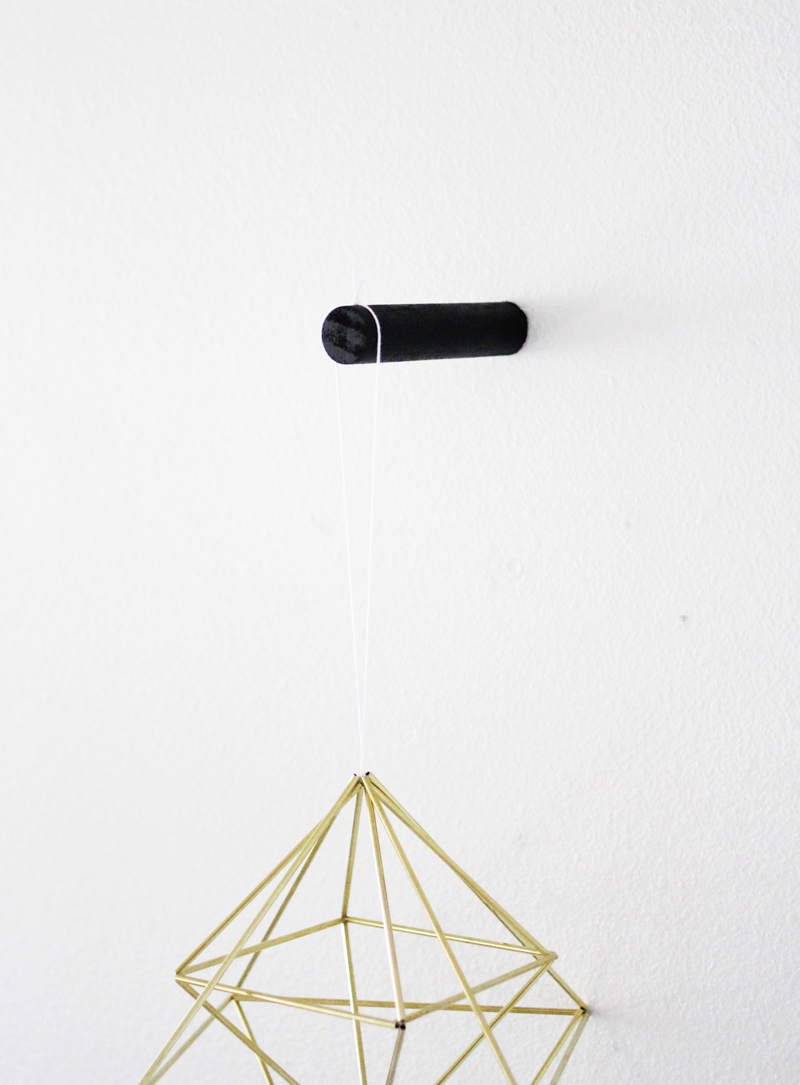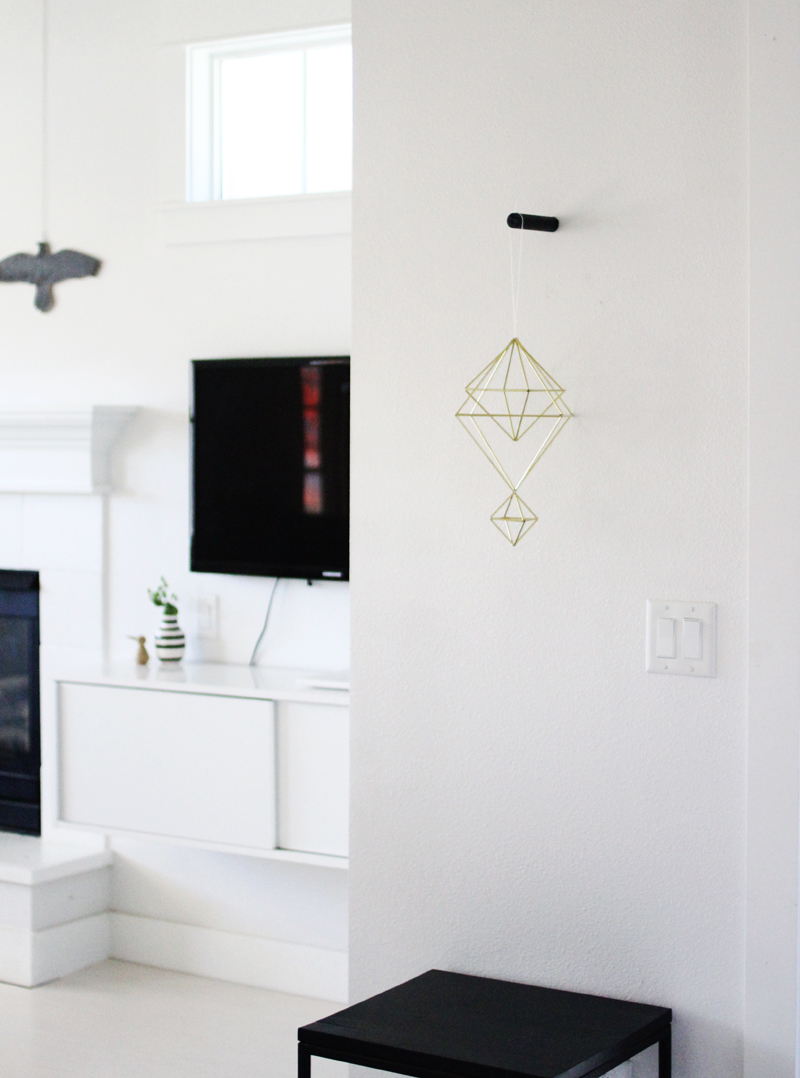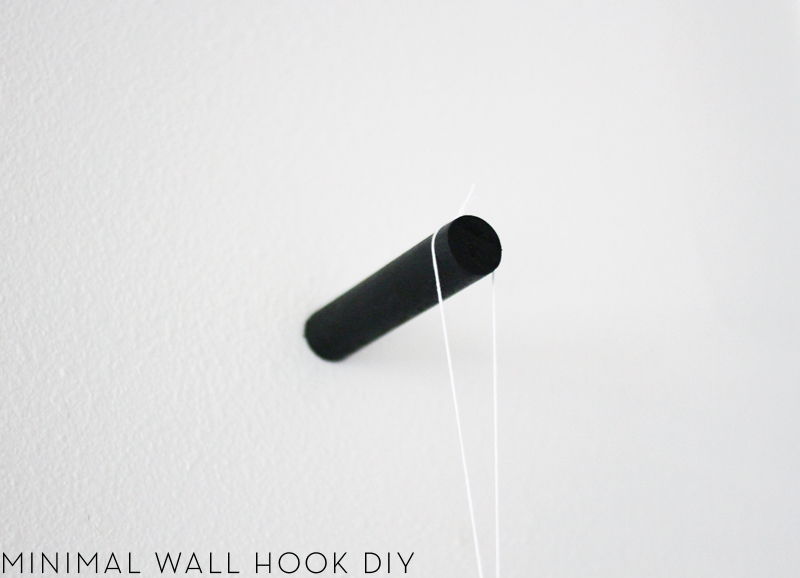 I recently bought this beautiful brass Himmeli from my good friend Melissa at AMRadio and wanted to come up with the perfect hanger for it. As it so happened I loved the one she used in her photo so I found a way to make something similar.
You'll need:
a wooden dowel
double sided screw
& some flat (I used Satin since it's what I had on hand) black spray paint.
Cut the dowel to the length you want, making sure it's long enough to hang your object away from the wall without touching.
Then you'll screw one end of the screws into the dowel, you might need to drill a starter hole first.
Once the screw is halfway through, paint it. After it's dry you can insert the hook/hanger into the wall and you're done!