by Deborah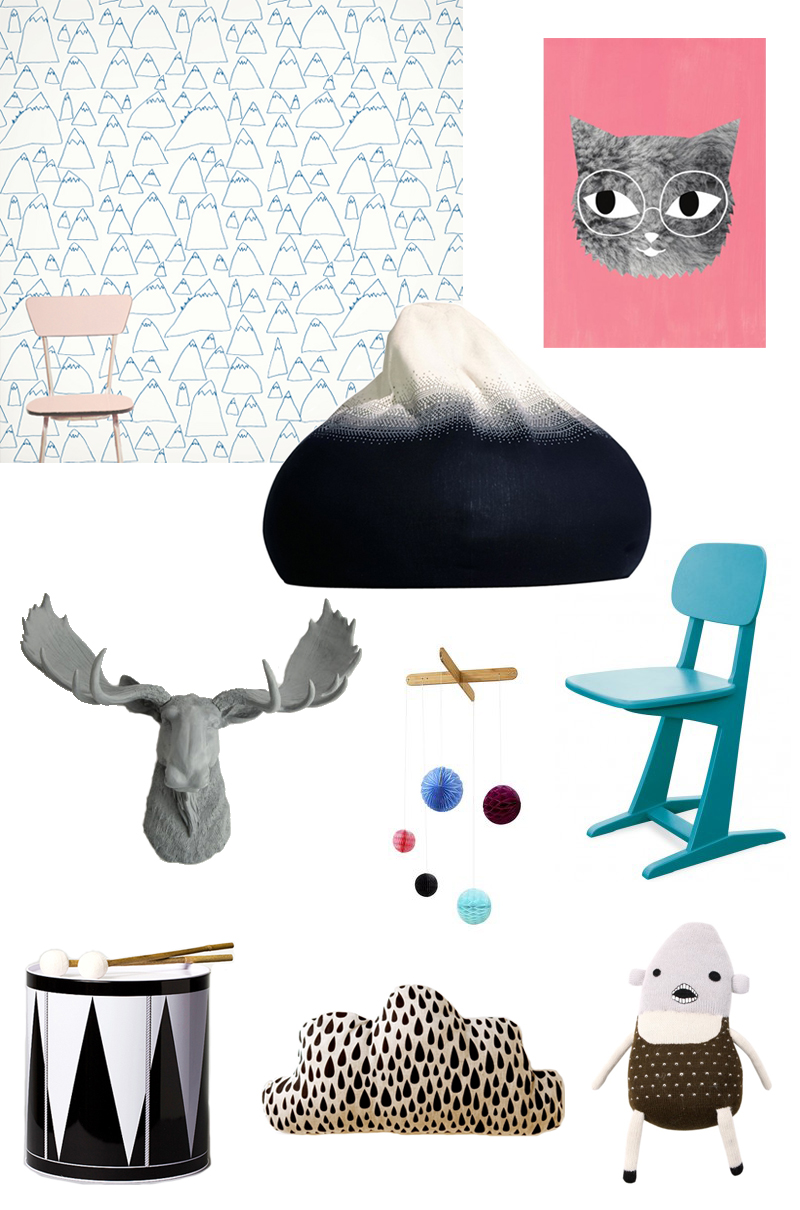 When It comes to children's bedrooms what I love more is simple decor and letting all the fun kids toys, prints and textiles come alive in that space. I love decorating my kids' room, although I am not a fan of too much colour in the rest of my home I do think children's spaces need to be full of life and let theit little personalities shine through. It's also a great place to be as creative as you wish!
Here is a list of a few things I have put together. Making a statement to any wall, this gorgeous Fine Little Day mountains wallpaper, and a resin moose head. Include a mobile, they are not only for little ones and this classic honeycomb mobile would look great hanging for that extra detail. I love prints and this Audrey Jeanne Fur and Glasses print is fun and quirky. Mix this look with some textiles and plush toys, Lucky Boy Sunday Wrestler, a Harvest Textiles black cloud cushion and a Kebnekasie Mountain Beanbag from Little Red Stuga. A few finishing touches by adding a Laurette chair in turquoise and a trumma drum from Acne Jr.
Have fun with your little ones spaces!