by Deborah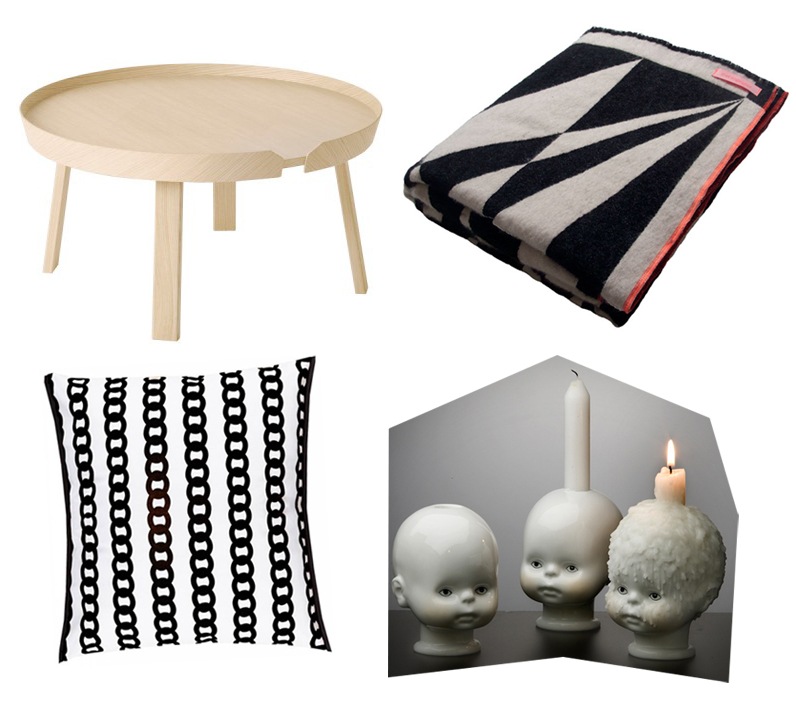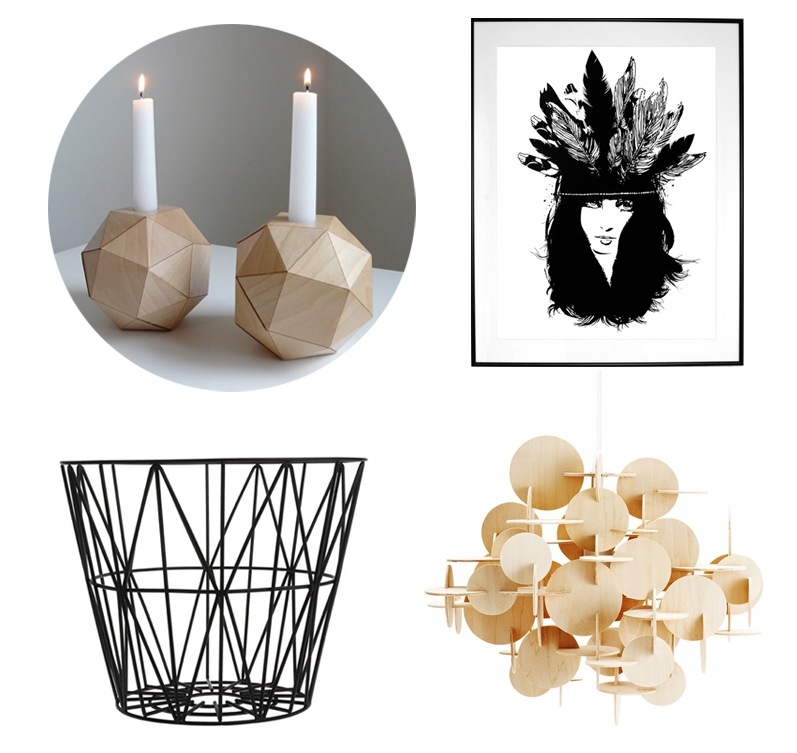 Now that the dark nights and the seasons are changing, I keep finding myself looking at candles, lighting and extra textiles for my home. It can get so cold here in Scotland. When the seasons change I always feel I want to change the mood of my home and if I had some spare money lying around then I would certainly be picking these items up so that I can snuggle in style. It would certainly make those dark nights more bearable.
1.I have been lusting over this blanket from Mae Engelgeer for months, the strong graphic design on the textile would look great draped over any couch with the added bonus of keeping you warm.
2. I love prints and my wall space is slowly disappearing but Mini & Maximus have a great selection of strong monochrome prints, my particular favourite would be feather crown such a beautiful feminine print to gaze at.
3. This has forever been on my wishlist and most likely will forever stay on it, but I dream of one day owning the Bau Pendant lamp from Normann Copenhagen The shape and function of the light would have me staring at it for hours.
4. Maybe a little creepy for some but I love these Little Joseph candle stick holders by Maxim Velcovsky and think they would look great teamed with these geometric wooden candlesticks. There is always an over use of candles lit in the winter in our home. That reminds me I need to stock up!
5. Ever since I saw Jennifer's chain tape I have loved the design of it and would love this cushion to sit on my couch, plus I have a cushion obsession! I have so many but it's a great way to instantly transform a room.
6. Wouldn't this Muuto coffee table look great mixed in a monochrome interior? The natural materials gives a real Scandinavian look. My only concern would be my son would love to use the table as a train track, so it's probably best to get this when the boys are a little older.
7. To complete the room, I would love to own one of the Ferm Living wire basket the new collection is great from autumn/winter but I can really see this sitting in my living room filled with all the extra textiles.
I will always have a running wish list. How about you, do you dream of some new things in your home for the change in weather?