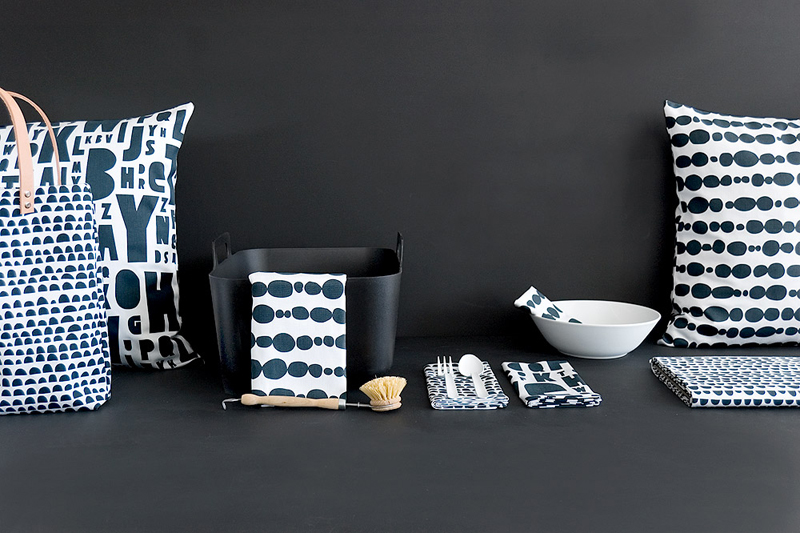 I wanted to introduce you to cool German company that you may or may not have already seen around the web. They produce these great patterned textiles including tea towels, pillows and even leather trimmed tote bags!
I recently spoke with Silke (part one of the duo Anja & Silke) who had this to say about their brand:
Heute – the german word for today – is spontaneous, intuitive and emotional. Today is always different, always individual and – today is shapeable.
Heute – schmidt, that´s Anja, communication designer and Silke, product designer. We´re based near Cologne, Germany and in our office for situational design we develop design concepts with and for everyday live."nu" – a collection of screenprinted fabrics, was our first project, designed and handmade by heute – schmidt. In addition "nu+" and "rond" cover accessries and jewelry.
We recently launched our website and shop: www.heuteschmidt.de and shop.heuteschmidt.