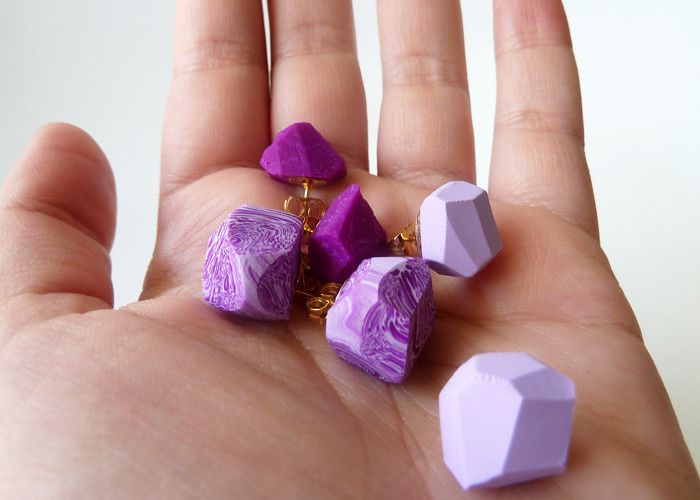 Thank you to everyone for such a positive response to my jewelry. I've realized after spending the better half of last week filling orders, packaging and shipping that I wasn't quite making costs. As you read, I started these to help pay for doctor's bills both previous and future ones, so I can't exactly afford to lose money with this venture.
That said, I'm in an uncomfortable situation of needing to raise my prices slightly. Don't worry, they are still less than $10 a pair!
I've got some new shades of purple available along with some neon green and even black marbled ones, which I need to get up this weekend.
Again, I'm so grateful for such kind support.