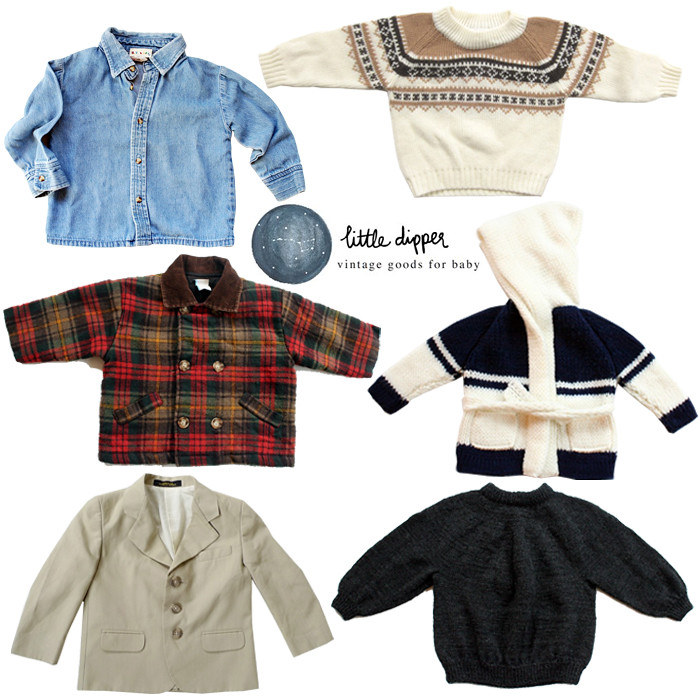 I recently found the most adorable vintage shop for baby and I want every piece, yes even
the girls' clothes, each is so sweet and perfect. The double breasted blazers are too
much for me, I mean just too cute. Israel already has a small collection of jackets in
his wardrobe but no blazers and that's just not right.