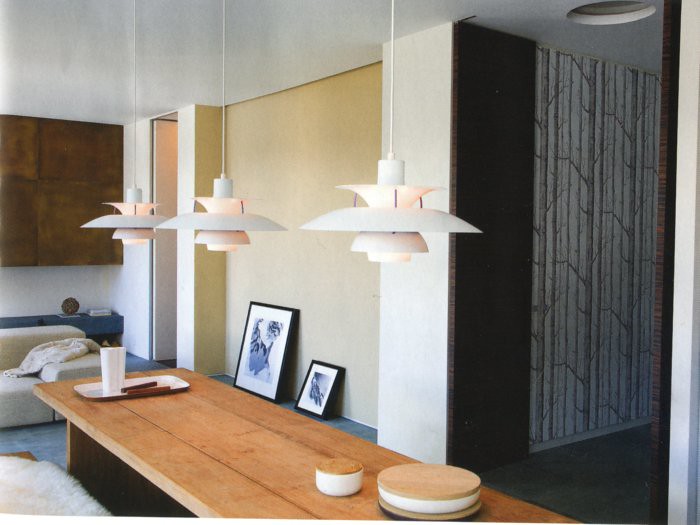 I've been thinking about these wood topped ceramic bowls by Vincent Van Duysen ever since
seeing them in this Swiss home from Elle Decoration Uk. First, let me say this entire
apartment is just gorgeous, the Louis Poulsen PH5 lamps, fur covered bench in the
dining room, and the large oak dining table. That aside, the bowls are the perfect little
organic kitchen accessory and I want them. You'll have to excuse the photo, I scanned it
in and the result is sort of grainy. It looks like they come in quite a variety or sizes
and shapes, not to mention colors, but I think I'd prefer these three, if anyone cares.
Bowls found here.