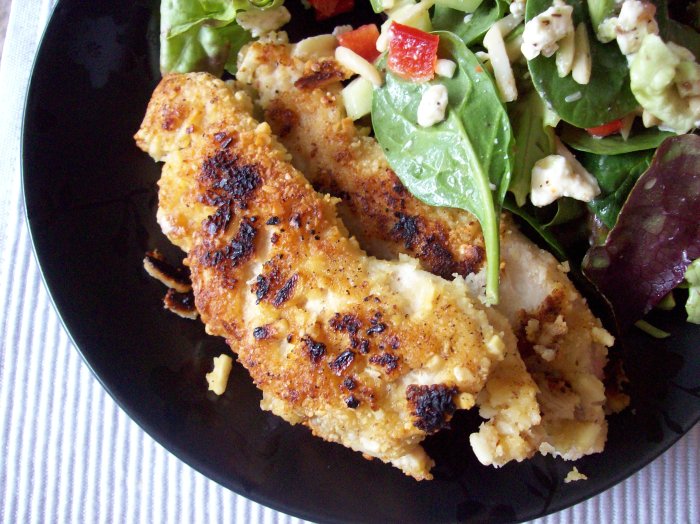 I can't believe it's already Monday.
We had an exhausting weekend. Israel was up almost all of
Saturday night and thankfully, my mom saved the day by coming
over at 3 in the am! Thankfully she lives near and is gifted
at getting my son to sleep when neither of us can. She's an
altogether amazing woman!
Since I only slept for the 4 hrs she was here watching Israel,
I was not in the mood to make anything fancy. We had chicken,
we had almonds and we had lettuce. I threw this together on a
whim and was surprised at how well it turned out.
I just pulsed the raw almonds in my bullet, coated the strips
of chicken in egg and then rolled in the finely chopped almonds.
And then I just made a salad. We'll probably be finishing up the
rest today for lunch!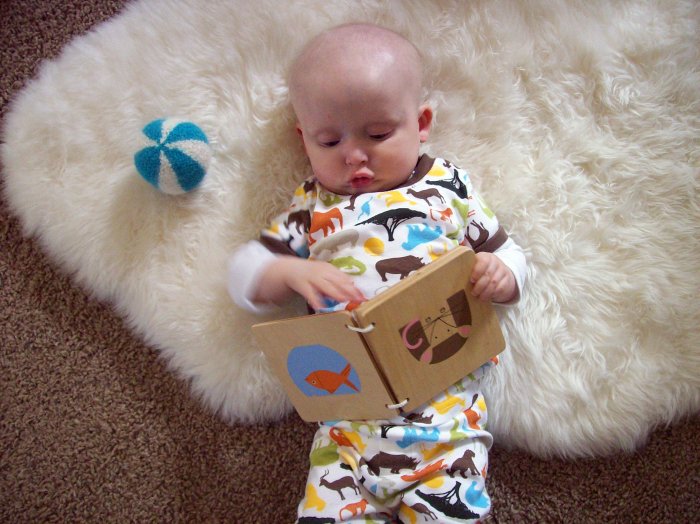 The little guy who wears me out, doesn't seem tired at all.
Even when I'm so worn out, he's so worth it.