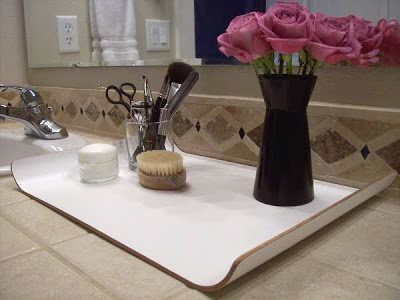 First, please excuse the awful bathroom lighting, we don't have a single window in here.
Also, just forget the ugly bathroom tile, it's there to stay for now so ignore it, that's what I do!
I really needed something simple and clean to organize my bathroom essentials so I bought this tray from CB2 and it does the job nicely, don't you think?